ALL DVDs/Blu-Rays ARE PAL TELEVISION AND REGION 2.
IF ORDERING FROM OUTSIDE OF UK PLEASE CONTACT US BEFORE PURCHASE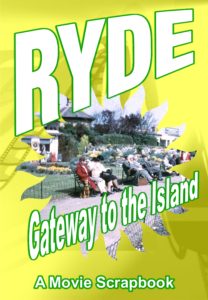 RYDE, Gateway to the Island

Visit our Facebook page for preview of this DVD
Click on link at bottom of this page
Generations of holidaymakers have captured on cine a reminder of their visit to Ryde. Places and events long gone and a distant memory. This new DVD from Image Films brings together a varied and eclectic selection of clips. including views of the Pier, the Canoe Lake, Carnivals, a visit by the Prince of Wales, Go Karts, Cinemas and much more. Sit back and enjoy Ryde in bygone days, from 1926 onwards.
£12 including postage in the UK.
 FOR MORE DETAILS OF EACH TITLE  CLICK   DVDS   on NAVIGATION BAR